"Who needs new wheels? I like the wheels I have now. We've been together for a long, long time, right guys? You are so comfy, and you fit just right. We make a great team."
— Jay Jay on his wheels
When Brenda orders new wheels for the planes, Jay Jay refuses because he likes his old ones and he's had them for a long time. Problem soon arises when his old wheels begin to wear out, causing him to mess up in turn, and he soon learns that it's important to give up old things in order to stay safe.
Plot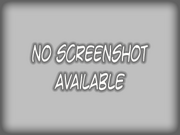 One summer day, Jay Jay, Snuffy and Tracy were playing a game of Follow the Leader. First, they hop in a line, and Jay Jay stands on one wheel, which Tracy can do but Snuffy can't. After Jay Jay spins around on one wheel, the other two comment on him being so good at doing tricks they can't do. Jay Jay is flattered, and points out he couldn't have done it without his wheels.
Jay Jay soon gets a message from Brenda over the loudspeaker that all planes must report to her workshop for brand new wheels. Tracy is excited, Snuffy copying her actions even though he isn't the leader. Jay Jay refuses to go in stating he wants to practice being the leader, and the other two go in without him. After they leave though, Jay Jay reveals he doesn't want new wheels because he likes the ones he has on now. Then he sings the song Look At Me, I'm Fine as he takes a short flight around the airport.
Tracy and Snuffy have already gotten their new wheels, but when they exit, Tracy realizes Jay Jay isn't here yet and should be here a minute ago. Snuffy thinks he's still practicing being the leader. Tracy tells him that if they see Jay Jay, they should tell him he needs to get new wheels, as Brenda is worried his old ones might be worn out, and if wheels are worn out, they aren't safe anymore.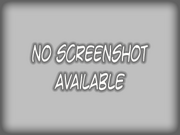 After Tracy and Snuffy test their new wheels out, they find Jay Jay back at the airport, who still doesn't want to get new wheels, but instead resume their Follow the Leader game. Since Snuffy has the best wheels, he will be the leader this time. He does a trick involving him hopping to the side, from one wheel to another. Tracy copies him, but when it's Jay Jay's turn, he messes up and trips. Snuffy then does Jay Jay's favorite trick, taxiing on one wheel, which Tracy follows. Jay Jay tries to, but again, stumbles. He dismisses himself and goes to rest, and Tracy takes over as the leader.
Jay Jay stands outside his hangar, sad that his wheels aren't working and that he can't play Follow the Leader anymore. Brenda approaches and asks why he's sad, and Jay Jay explains his whole story. Brenda invites him to her workshop to see what's wrong.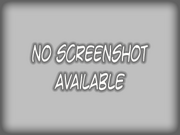 Inside the hangar, Brenda notices Jay Jay's wheels are worn out and that he needs new wheels immediately. Jay Jay is reluctant in removing his old wheels as he loves them and they've been so many places together. If he takes them off, he won't feel special anymore. Brenda shows him a pair of her best sneakers, which are also worn out, but were the best ones she wore. After rushing off for help, the shoes got worn out, which are not safe anymore. She warns Jay Jay that if his wheels get more wear, he might not be able to stop next time.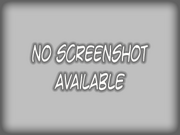 After Jay Jay imagines what would've happened if he hadn't got his wheels exchanged, he begins to worry and finally decides he wants new wheels. However, he still likes his old wheels, and always will. Brenda suggests he should keep them around like she does with her sneakers, and he wonders how.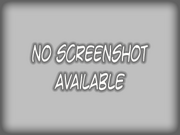 Minutes later, Jay Jay meets up with Tracy and Snuffy in the kids' hangar, now wearing a pair of new wheels which they admire. Jay Jay says that now he has them, he'll be safe, but he'll always love his old ones. He reveals that Brenda put them on the windowsill so he can see them whenever he wants. Tracy and Snuffy remind him of all the new adventures he'll have, and he leads them out for another game of Follow the Leader.
Jay Jay enjoys his new wheels, singing a reprise of Look At Me, I'm Fine while joined by Tracy, Snuffy and Brenda. The episode ends as Jay Jay learns the importance of being safe, which means giving up something worn out even though you like it so much, and they continue playing from there.
Quotes
Trivia

.
While Jay Jay is remembering the times he had with his old wheels, flashbacks from "Wing Wigglin'", "Catch the Buzz" and "Picture Day" are shown. A flashback from second said episode is used when Brenda remembers her old running shoes.
This is the second time Jay Jay is suddenly not good at something; first was in "Jay Jay's Bad Dream" where he suddenly flies slower than Tracy and Herky due to a lack of sleep.
In real life, a plane's wheels usually start to wear out after 20-30 landings.
Christian Dub Edits
The following lines were redubbed when it was shown on the Christian VHS release:
Goofs
Home Media Releases
US
UK
Malaysia
Gallery
[[File:|300px|link=Jay Jay's New Wheels/Gallery]]
Episode