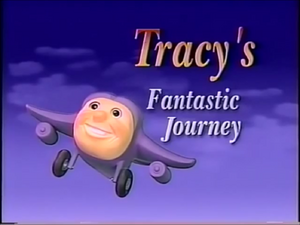 That night, The Airport Planes were star-gazing when Savannah arrived. Before long, someone had put the sign on the door: "DO NOT DISTURB". When Tracy came in the hangar, She told Savannah about her fantastic journey.
Trivia
The Crew Member was pushing Tracy holding her wing.
Another crew member is seen holding Herky while he's hovering above the crowd
Tracy's first appearance in the show.
Episode
Ad blocker interference detected!
Wikia is a free-to-use site that makes money from advertising. We have a modified experience for viewers using ad blockers

Wikia is not accessible if you've made further modifications. Remove the custom ad blocker rule(s) and the page will load as expected.